| | |
| --- | --- |
| | Reports |
This help file applies to an out-of-date version of MainBoss.
The most recent version of MainBoss is MainBoss 4.2.3.
For the latest version of this help file can be found here.
< Previous section | Table of Contents | Index | Next section >
Reports can display and analyze your maintenance information. Many sections in the control panel have subsections that offer reports; for example, Work Orders | Reports offers you a number of reports dealing with work orders.
When you choose the control panel entry for a report, you get a window that lets you specify options for the report: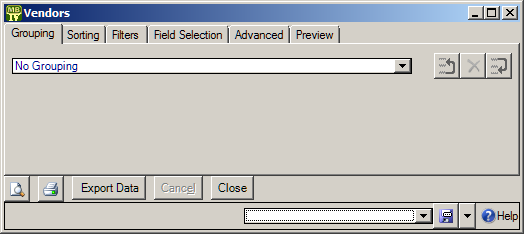 See Also:
< Previous section | Table of Contents | Index | Next section >